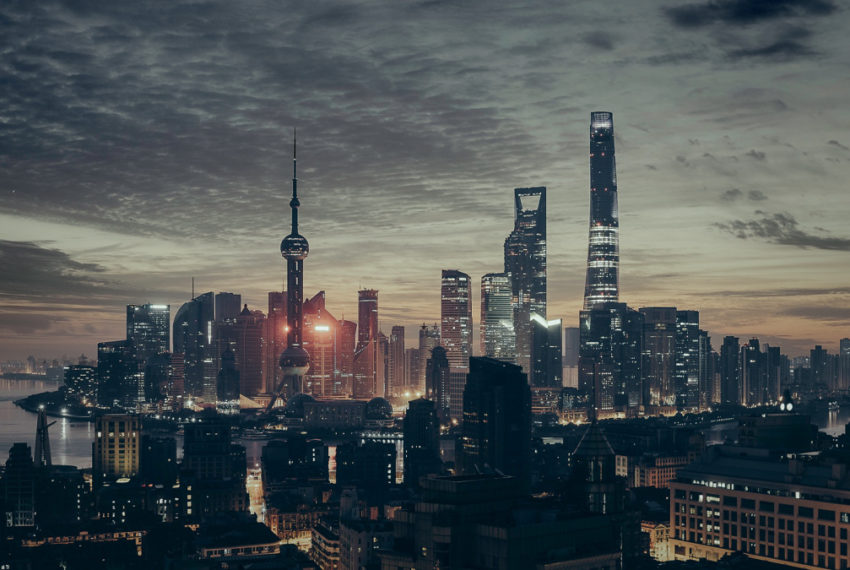 The 27 cities with the best quality of life in the world
Mercer, one of the world's largest HR consultancy firms, releases its "Quality of Living Index" annually, which looks at cities that provide the best quality of life.
It's a way of helping multinational companies compensate employees fairly when placing them on international assignments, according to Mercer.
Looking at 450 cities across the world, Mercer takes into account the following metrics to judge which cities made the list for the best quality of life:
Political and social environment (political stability, crime, law enforcement).
Economic environment (currency-exchange regulations, banking services).
Socio-cultural environment (media availability and censorship, limitations on personal freedom).
Medical and health considerations (medical supplies and services, infectious diseases, sewage, waste disposal, air pollution).
Schools and education (standards and availability of international schools).
Public services and transportation (electricity, water, public transportation, traffic congestion).
Recreation (restaurants, theatres, cinemas, sports, and leisure).
Consumer goods (availability of food/daily consumption items, cars).
Housing (rental housing, household appliances, furniture, maintenance services).
Natural environment (climate, record of natural disasters).
Mercer made a list of 230 countries, and Business Insider took a look at the top 27 in the world. And no, New York and London did not make the cut.
27. Adelaide, Australia —The city is not only South Australia's main government and commercial centre; it also is key destination for beaches and outdoor activities, providing a good balance to life.
Getty
26. Singapore, Singapore —The island nation is one of the richest in the world and has super-low crime rates, high education, and high quality of living.
25 (joint). Nuremberg, Germany — The second-largest city in Bavaria is one of Germany's historical epicentres with growing nightlife and picturesque views.
WikiCommons/de:Benutzer:Stern
25 (joint). Stuttgart, Germany — As one the country's manufacturing hubs, Stuttgart has high employment levels and a healthy economic backdrop.
Bearded people line up to create the world's longest beard chain in the southern German city of Stuttgart.Reuters
23. Montreal, Canada — This city is one of five Canadian cities that made the overall rankings. The French-speaking city has established itself as a centre of commerce, finance, and technology.
Shutterstock
22 (joint). Perth, Australia — Australia has some of the highest quality of living worldwide. The Western Australian city is home to some of the country's most beautiful beaches, and its inner region has a low unemployment rate of 4.3%.
'mi no 5' by artist Wendi Zhang is seen at Sculpture By The Sea at Cottesloe Beach on March 6, 2015 in Perth, Australia.Getty
22 (joint). Brussels, Belgium —The political centre of Europe is considered incredibly clean and is filled with museums, national parks, and high-end restaurants.
Stephane Mignon/Flickr
20 (joint). Stockholm, Sweden — The capital is considered one of the best places in the world for a good quality of living due to its balance of work, life, safety, and environmental issues.
20 (joint). Luxembourg — The tiny European country, which borders Belgium, France, and Germany, is incredibly wealthy and violent crime is very low. Some of the wealthiest people in the world bank in the picturesque city-state because of its secretive finance laws.
REUTERS/Francois Lenoir
18. Hamburg, Germany — The major port city in northern Germany is the second largest of its kind in the country. It has become a centre for media and industry and is home to the world's second oldest bank: Berenberg Bank.
REUTERS/Fabian Bimmer
17. Ottawa, Canada — This city is considered the most educated in Canada with its wealth of postsecondary, research, and cultural institutions. It also has low unemployment and is considered a UNESCO World Heritage Site.
Rick Ligthelm/Flickr
16 (joint). Melbourne, Australia — The coastal capital is considered one of the best places in the world for education, healthcare, research, and development. Its thriving tourism and entertainment sectors also keep the city wealthy.
16 (joint). Toronto, Canada — Home to the iconic CN Tower, Toronto is Canada's financial capital. It is also home to some of Canada's five largest banks and hosts the Toronto Film Festival every year.
14. Bern, Switzerland — The city is considered by Mercer to be the second safest in the world. It's rich in agriculture as well as traditional industry, and also has a low unemployment rate at 3.3%, making the region attractive to live in. Its growing tech sector is also drawing in new talent.
Wikicommons
13. Berlin, Germany — The country's capital is counted as having an excellent mix of quality of life — with good employment opportunities, a high standard of housing, good personal safety, and tonnes of recreational activities.
Sean Pavone / Shutterstock
12. Wellington, New Zealand — The Kiwi city is high up on the list and has sublime weather. It is the country's political centre and is the second most populous area in New Zealand.
Getty
11. Amsterdam, Netherlands — It is one of the financial centres of Europe and also famous for its high standard of living. The cosmopolitan city combines modern and urban life with relaxed attitudes toward recreation and leisure.
Shutterstock
10. Sydney, Australia — The city represents 7% of the country's economy, with finance and financial services the largest employer with 22% of all workers. The natural environment, weather, and growing cultural scene boosts Sydney up the list.
AP Photo/Rick Rycroft
9. Copenhagen, Denmark — The city was recently dubbed one of the happiest places to live on earth, and it's not hard to see why. Originally a fishing village, Copenhagen has grown into a city with strong urban and cultural development and is famed for its work-life balance.
REUTERS/Bob Strong
8. Geneva, Switzerland — The city is seen a the global centre for diplomacy and is home to some of the richest people in the world. It's incredibly safe and its population is highly educated.
REUTERS/Frederic Lucas
7. Frankfurt, Germany — The commerce-centric city is home to some of the world's most famous trade shows, including the Frankfurt Motor Show.
Reuters
6. Dusseldorf, Germany — The city in western Germany is known for its fashion industry and art scene and nearly tops the list with its good balance of Mercer's 10 analytical measures.
Alen Djuderija Photography/ Flickr
5. Vancouver, Canada — The city is among Canada's densest, most ethnically diverse cities, with 52% of its population having a first language that is not English.
REUTERS/Andy Clark
4. Munich, Germany — Munich is Germany's powerhouse and regularly near the top of Mercer's list for having the best quality of life.
Reuters
3. Auckland, New Zealand — The city is based around two large harbours and nearly tops the list again with its well-balanced economy, idyllic environment, and high levels of personal safety.
Getty
2. Zurich, Switzerland — The city is known as the country's economic and cultural hub, which regularly tops not just Mercer's list, but others as well for being one of the best places to live in the world.
1. Vienna, Austria — This city tops the rankings for the seventh consecutive time. East of the Danube River, Vienna is the seventh-largest city by population within city limits in the European Union and is rich in culture.
REUTERS/Heinz-Peter Bader
source: businessinsider